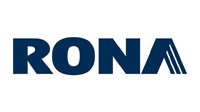 Canada Scaffold Supply Co. Ltd.  has been on our Approved Suppliers List for  years and have carried out a variety of projects on our portfolio of buildings and property.
This has ranged from CSS Connectors custom hangers to major structural steel packages. They are very capable manufacturers and suppliers in terms of quality, customer service and value.
We, at Squamish Whistler Rona, have found Canada Scaffold to be very responsive, timely and attentive to detail.
Also, they have been able to produce AutoCAD drawings and program charts for all our projects. Thank you, Canada Scaffold Supply!
Ray Hicks Contract Sales at RONA Squamish/Whistler